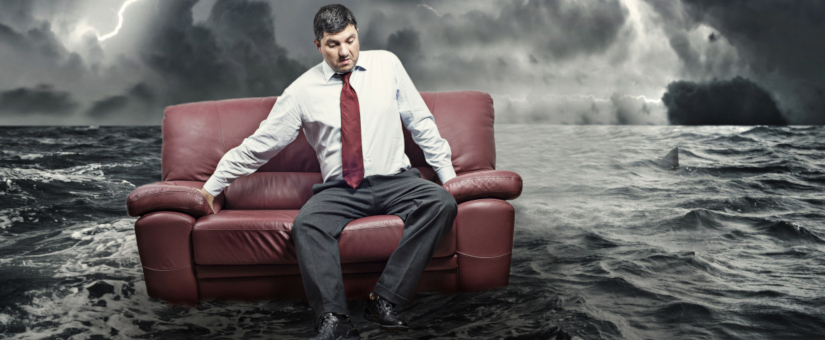 Mainly in Transition from Technical to Management Role
How often have you witnessed the following sequence of events? 
You have to appoint a team manager. You select the person who is technically the most competent. A few months later, there are signs of trouble: the new manager seems utterly lost, the team is de-motivated, and top management are disappointed that things didn't turn out as well as expected. The obvious diagnosis – perhaps understandably – is that it's a learning problem. The new manager lacks managerial reflexes and leadership skills. You decide training is needed in conflict resolution, assertiveness, and communication. After the training, things improve, but only temporarily – the same difficulties inevitably reappear. The situation is particularly hard for the new manager, who doesn't feel he/she's 'earned' the position and can't understand what's going on.
Why is this scenario so often repeated?
In fact, unconscious mechanisms are at work, making the newly promoted person somewhat uncomfortable. Is it really about acquiring new skills? Or should we look for the source of discomfort in order to be able to reduce it?
In a recent publication (1),I addressed this discomfort among engineers using Robert Kegan's constructive developmentalist approach. Kegan shows how the development of our mental complexity and the way we give meaning to events continue to evolve throughout our lives. He pinpoints five stages of development.(2)
In this article, I focus on two of those mental stages:
(i) "the socialized mind", which is the level on which a large percentage of adults make meaning of their lives; and
(ii) "the self-authoring mind", a level of mental independence reached by about only 30% of adults.
People who are "stuck" at the stage of the socialized mind feel comfortable only when they consider themselves to be in agreement with what others think of them – the self finds coherence through alignment and loyalty to whatever it identifies with (be it parents, a social group, a religion, etc). Hence their mindset is largely shaped by the environment that surrounds them. They are not free in the sense that 'who they are' is primarily determined by this unconscious relationship, where they are the subject.
As a result, it is particularly difficult for them to assert themselves, to defend their own ideas, to tolerate conflict – all the things that are essential to become a good leader. Their mindset does not match the mental complexity that the situations they experience require from them, as if everything is going over their heads.
If they are to become better managers, we must help them break the gridlock of their worldview and evolve towards a way of interpreting the world in which they become the authors of their own lives (Kegan's "self-authored mind") and can confidently claim "I know what I know, I know who I am, and I can interpret my relationships with others without being reduced to an 'object'."
So the question is: Why do so many engineers bear the traits of the socialized mind?
Among the common attributes of engineers, it's typical to find 'hard working', 'high IQ', 'structured and rational', quick-to-react. However, when interviewing (3) a number of engineers for my research, I frequently heard them talk about 'low self-esteem', 'low career decidedness' (they did not chose their professional path for themselves), and the perception of a 'contingent self' – their self-worth depends entirely on the opinions they imagine others have of them.
Since the latter characteristics are developmental, is it that they were not apparent when people entered the engineering profession? Weren't they already present when the profession was chosen, I wondered? Indeed, could it be that the choice of the engineering profession is unconsciously guided by the need to "preserve" the characteristics of the socialized mind? If so, it becomes easier to understand the difficulty they have transitioning from an individual contributor position to a first line manager.
Making the transition is not about giving new managers new skills (like learning to be more assertive or to communicate better) but putting them on a path to transformation, where they will acquire more personal insight into themselves. We have to reach their "hearts rather than their heads" – to help them discover and trust their own internal voice.
Seen from this angle, we should perhaps rethink the role of engineering faculties and schools. We should be asking: Are engineering schools attracting more introverted profiles – people who take refuge in the technology environment and hide behind their technical knowledge? And is this because the teaching is mainly provided by engineers? Clearly, teaching of the 'human' dimension is far too limited in these institutions.
In conclusion, helping engineers transition to a managerial role requires not only new 'soft' skills but is about providing specialized, targeted support to enable a change of mindset, from the "unconscious moderator mind" in which they naturally feel comfortable, to the conscious self-authored mind – which is earned rather than learned.
Same experience and want to talk about? E-mail me at gdm@indisum.com 
INDISUM
SenseMaker
(1) «Engineers as intrapreneurs: a journey into the unconscious realm» – G. De Mullewie – INSEAD – Executive MA thesis – April 2018
(2) « The evolving self: Problem and process in human development » – R. Kegan – Cambridge, MA.: Harvard University Press – 1982
(3) « Engineers as intrapreneurs: a journey into the unconscious realm » – G. De Mullewie – INSEAD – Executive MA thesis – April 2018
Posted by GeorgesDeMullewie
On 5 October 2019
0 Comment